Wondering what makes Velocitii such a great place to work? Well, the people of course. Welcome to the Velocitii Team interview series. We are proud to introduce you to some of the amazing people we get to work with everyday.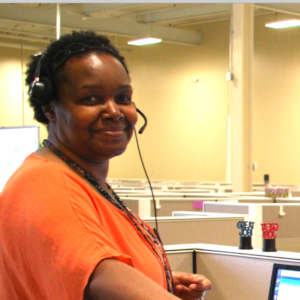 How long have you worked at Velocitii? I have been at Velocitii for a year, I've worked and been cross trained in different areas. I worked in the clerical side of the medical field for more than 15 years. With Velocitii, I am working with the Insurance Provider and the Policyholder. I am learning a lot.
What makes you a great team-mate? I am an open book, I don't know about great, but I am a true team player and like to make my Manager look good. Velocitii is a nice atmosphere to work in. I really enjoy my colleagues, they are nice and we all seem to have a sense of humor.
Do you think it is important to have a strong sense of humor at the office? Most definitely. A sense of humor helps a lot to lighten some tough conversations and make things go smoother.
I heard that Velocitii gives employees their birthday off with pay, is that true? Oh yeah!
Having your birthday off each year sound like a good thing? Think you are a great fit for the Velocitii Team? We would love to hear from you.