Wondering what makes Velocitii such a great place to work? Well, the people of course. Welcome to the Velocitii Team interview series. We are proud to introduce you to some of the amazing people we get to work with everyday.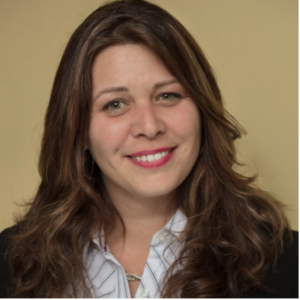 Leah, tell us about your career with Velocitii. I've been with Velocitii for almost 4 years. I started as a Customer Service Representative and advanced quickly to a POC (Point of Contact), then to Supervisor of Operations. Earlier this year I took a position with the Business Development Team.
Wow- congratulations on the promotions and job transitions. Did you learn different skills in each role? Absolutely! In the agent role and Point of Contact role I was introduced to many different applications and their functions: Injixio, Calabrio, Salesforce, Cisco phone, Five9s. Velocitii believes in advanced training, so I took advantage of every opportunity to learn more. As a Supervisor I continued to refine my skills working with front line technologies, but I also took on an administrative role with various applications. Velocitii teams are constantly innovating and updating both our skills and technology and I love to be challenged, so in each position I learned how to overcome obstacles and push through. I think my 'let's do it' attitude creates opportunity and helps earn success.
How has working in different roles at Velocitii impacted your career?
Working different roles has contributed to both my personal and professional growth. I have a much stronger understanding of the business and I try to share all I have learned with my teammates at every opportunity.
Have you learned any important lessons about yourself?
Yes I've learned so many important lessons over the past few years! At Velocitii you can be a great team player without sacrificing your individuality or conforming to others opinions. Everyone is has a voice, and can bring their unique value and skills to their job here.
What advice do you have for job seekers looking to join Velocitii?
Come join our team with an open mind, patience and be YOURSELF! You should never have to change who you are!
Think you are a great fit for the Velocitii Team? We would love to hear from you. Interested in hearing more about how Velocitii's Client Solutions can help your company grow and thrive? Let's talk.