Wondering what makes Velocitii such a great team? Well, the people of course. Welcome to the Velocitii Team interview series. We are proud to introduce you to some of the amazing people we get to work with everyday.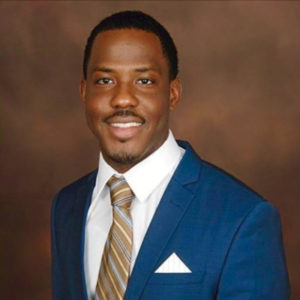 What do you do at Velocitii? I've been with Velocitii for over four months and I am enjoying this new position. I think the most challenging and rewarding aspects of my position are strongly connected: The most challenging aspect is explaining what 'outsourcing' with Velocitii can do for companies who are relatively new to the industry and don't necessarily understand what a great tool it can be for growth. So often potential prospects fear what they don't understand. I guess that's why the challenges and rewards of this position are so strongly tied. The most rewarding aspect of my new role has been that I am able to able to assist companies by finding solutions to their pain points. I become a valuable partner who listens and the Velocitii team builds the solution that sets the client up for success.
Any talents, education or experiences that make you a great fit for Velocitii? If so- what are they and how do they help make you successful? My experience after college continues to shape my career. My sales background (Real Estate sales, Retail sales, Software Technology sales, debt collection) have all helped me hone my skills. I've learned through the years that rejection is a short term state- and it has made me stronger and smarter. I know to how to face rejection and build from it towards success.
What are your sales team colleagues like to work with and how do they help you succeed? My colleagues are strong, focused and unique individuals. They all have different view points of how to approach and speak with prospects. Sharing our individual points of view sheds light on ways to connect with clients- I believe it makes us better individuals and stronger team players as well.
What makes you a great team player? I believe that I have a lot to contribute to a team environment, and am comfortable in both leadership and contributor roles. I'm outgoing, friendly, and have strong communication skills.
What is the best advice you have ever been given and by who? Listening can be more effective than any advice- letting someone know that you hear them and they can count on you is so important, whether its a prospect, or a colleague.
What is the best advice you have given out- and who did you give advice to? "It's easy to START… everyone can start something… everyone can have a great idea; but seeing something significant through to completion takes perseverance." Learning to persevere and push forward even when the going gets tough is good advise for everyone to consider, but this was the advise I gave to the 6th grade basketball team I coach.
What are your goals for the next 12, 24, 36 months? My short term goal is to meet and exceed goals set for myself and my team. My long-term goal is to help the organization and new clients to establish solid new partnerships and programs. I would like become a leader within the company.
Anything else we should know? I wanted to let the Velocitii leadership team know how much I appreciate them for being our leaders and my mentors. They are helping shape my career and professional life, showing me how to transform challenges into opportunities and using every mistake and every win as a chance to sharpen my skills. I really appreciate everything they have taught me.
Interested in hearing more about how Velocitii's Client Solutions can help your company grow and thrive? Let's talk.
Think you are a great fit for the Velocitii Team? We would love to hear from you.